Born in northern British Columbia, Stephen Wilde was raised milking cows but really just wanted to sit and draw. He went to art school in Calgary, AB, at the Alberta College of Art and Design. He found out he wasn't really a super talented drawer and instead studied photography, spending a summer in
NYC
with Annie Leibovitz, where he learned how to study humans and learned how to record their actions. That's what Wilde loves to do and he's been fortunate enough to have stockpiled maybe two lives worth of human studies from strange and lovely countries that one-day will be volumes of useful information. He now lives in Vancouver with his lovely wife Jet and really cute son, Ed.
Stephen, Jet and Ed (he's a great addition to photos!) are available for worldwide travel.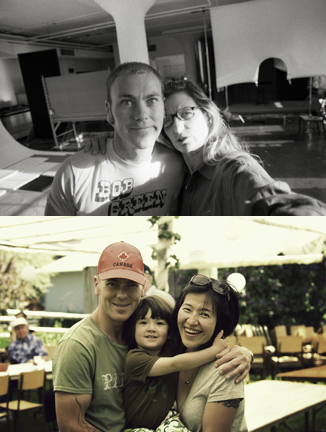 Contact him to arrange pricing and availability.
He is really nice.
Email:
stephen@stephenwilde.com
Telephone: 604-351-9093
Super nice old website:
www.wildepictureservice.com